Expert Naples Roofing Contractor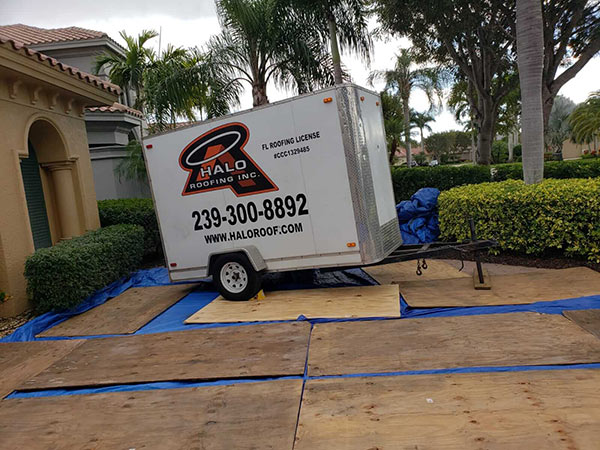 Seasoned Pros, Quality Products
Family-owned and -operated, Halo Roofing Inc. was started by Nathan Brown and his father, George Brown, in 2010. After graduating Cum Laude with a Bachelor's Degree in Management from Marietta College, Nathan initially worked as a bank manager at Fifth Third Bank in Ohio.
Nathan relocated to the Sunshine State in 2005 and spent five years learning the ins and outs of roofing in the highly regulated High Velocity Hurricane Zone that is Miami-Dade County. He then acquired his own roofing contractor license and started Halo Roofing Inc. with his dad, George. George is a Vietnam veteran and the retired police chief of Riverside, Ohio, and moved to Florida to work in the roofing industry.
Over the last nine years, Halo Roofing Inc. has grown by leaps and bounds through hard work, an ethical approach, a professional attitude and the precision that comes with attention to detail. Our team lives and works in the communities we service, so we stand behind the work we do. Most of our business comes to us through referrals from customers, real estate brokers and insurance agencies.
Key personnel have worked with Nathan since the company started working in Collier, Lee and Miami-Dade counties, home to one of the most stringent building departments in the country. We're extremely knowledgeable about building codes and make sure every project is completed to code. Once we start a project, we take the time to meet with you and explain how we'll proceed, from estimate to permits to completion!
Our Services
Schedule a Consultation With a Local Roofing Contractor
Reach out to Halo Roofing Inc. at (239) 300-8892 or complete our online contact request form. We can't wait to work with you!