Trust the Area's Preferred Roofing Contractors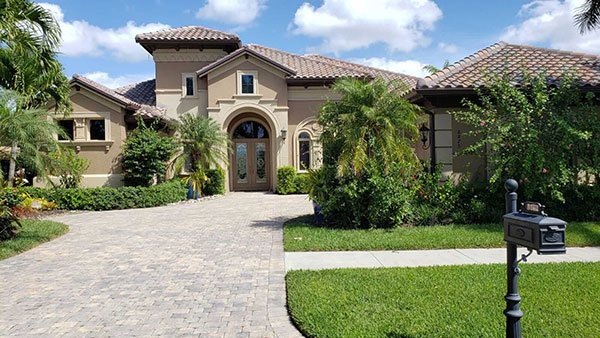 Quality Residential & Commercial Roofing Services
Let family-owned Halo Roofing Inc. tackle everything from small roof repairs to major emergencies such as fallen trees and major leaks. We pride ourselves on our professionalism, attention to detail and focused precision at every stage of your project, and can also set up a routine maintenance plan once the repair or replacement is complete.
As far as your home is concerned, we can take care of holes in the roof, broken tiles and shingles, and much more. To keep your commercial property in tiptop shape, we specialize in repairing roof membranes, fixing roof drainage systems, dealing with mold and much more.
Specializing in the Installation of Tiles, Shingles & Flat Roofs
Installing a new roof is an intricate and involved process. It is highly recommended that you hire experienced, seasoned roofing contractors to undertake this project. Partner with Naples's own Halo Roofing Inc. to ensure the job is done expertly and professionally. We work hard to stay up-to-date on all Florida building codes so you can enjoy the peace of mind that comes from knowing all work will be completed to code. We utilize top-quality roofing materials from GAF, the top manufacturer of roofing shingles in North America, and durable, high-quality concrete tiles from Eagle and Boral®.
Commercial Roof Repair & Replacement
You're busy running your business and can't afford to have day-to-day operations disrupted. Let Halo Roofing Inc. take commercial roof issues off your plate and keep your property protected. Rest assured you'll be in good hands. Our highly trained roofing contractors understand all aspects of commercial roofing and what's needed to keep them in good condition, as well as how to install specialized roofing membranes.
Schedule a Consultation Today
Call Halo Roofing Inc. now at (239) 300-8892 or submit our online contact request form to schedule a free estimate on your next roofing project.